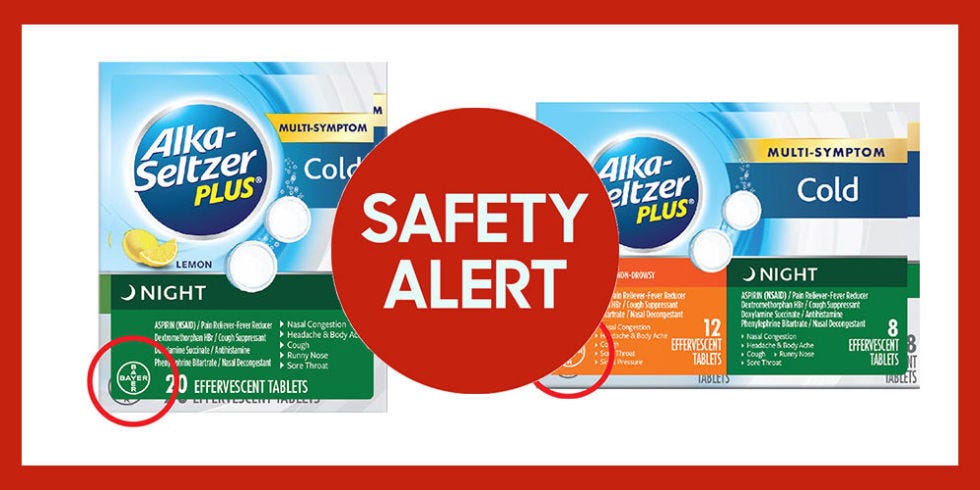 Bayer recalls Alka-Seltzer Plus cold medicine products
Bayer announced a voluntary recall of Alka-Seltzer Plus products after you find that the ingredients on the front sticker may not represent the actual tablets in the carton.
The affected products are intended to relieve cold and flu symptoms such as cough, congestion, fever and / or mucus. But due to the wrong labeling, users may risk allergic, anaphylactic or other reactions.
Consumers can identify the recalled products by checking the logo in the lower left corner on the front of the carton. If the logo background is orange or green, it is included in the reminder.
Bayer has started to notify retailers electronically and organize the return of mislabelled packages. So far, no complaints have been received, but the company encourages customers who have purchased this drug to immediately stop using it. They can contact Bayer at 1-800-986-0369 Monday through Friday 9:00 a.m. to 5:00 p.m. ET to report any issues and for more information on receiving a refund.
Consumers should contact their health care provider immediately if they have experienced any problems that may result from taking this medication.
This content is created and maintained by a third party, and uploaded to this page to help users provide their email addresses. You may be able to find more information about this and other similar content on piano.io